SDR/SDD

SDR (Serial Data Recorder)
1. HDLC Protocol based

2. Ethernet data transmission

3. Automatic and Manual data save
SDD (Serial Data Delay)
1. Transmission speed: max. 10Mbps

2. Data delay: 100us per channel
Equipment component
MTBS
MTBS (Multi-Mode TLM Boresight System)
1. Data speed: 16Mbps

2. PCM code: Analog, Digital count

3. Digital count: 4 channel

4. Frame transmission speed: 200Hz (5msec)

5. Beat per channel: 10/16bit
Equipment component
TCU/MDTS
MDTS-PCM encoder is device to transfer data from GPS module and the analog signal sample regarding power to the multiplexer, after producing the PCM packet from abnormal signals. The final data type is TS due to interface between MUX.
Equipment component
TDCM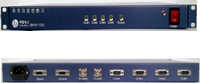 BPDE-SDCM (Trace Data Converter) analyzes serial communication data signals from four radars and monitors and presents the corresponding data to the user's needs, and is transmitted to a single PCM device. BPDE-MSCM (MultI-series distributor) is a device that transmits serial data from four radars distributed and transmitted over eight ports each.
Equipment component
MSCM
Device which distributes the serial data(radar status data) from 4 radars into 8 each port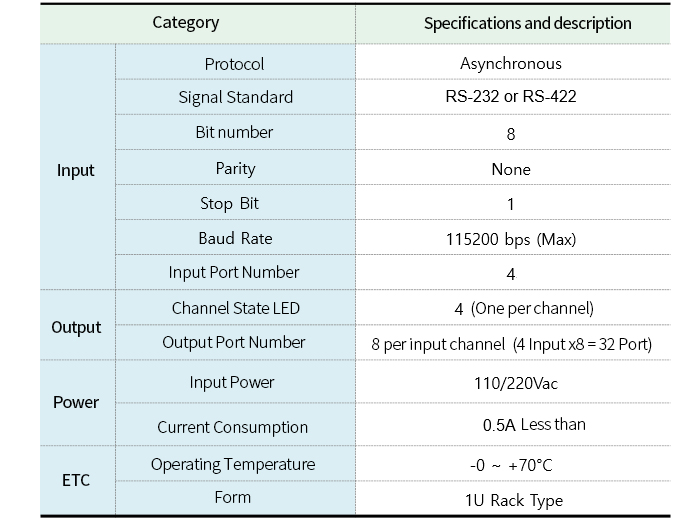 Equipment component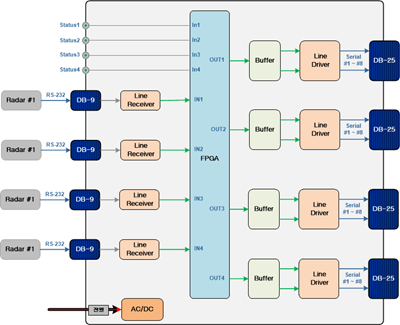 TTS
Telelink Test Set is the test device used for functions/ performances/ assembly checking, which supplies power to Teleink, produces and supplies SDLC data as well as receiving RF signal from the transmitter and checks the status of Teleink.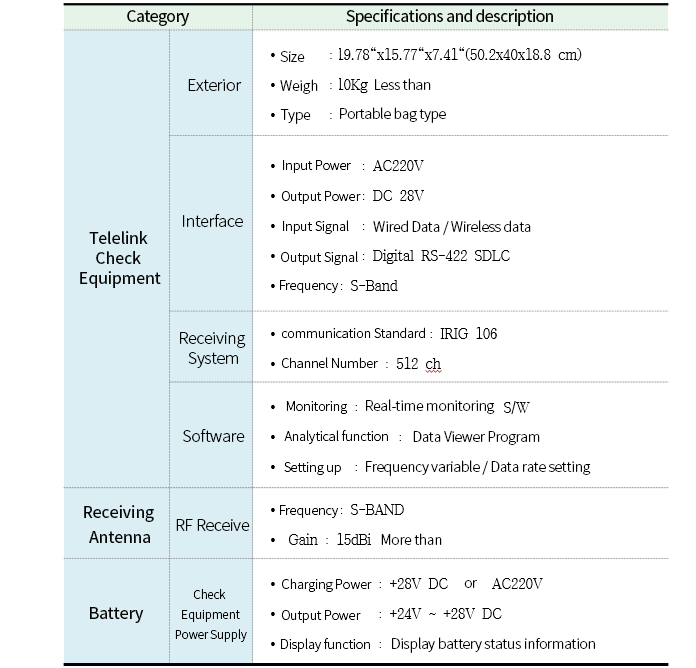 Equipment component
FTS-CTD
The command input device is a coded FTSU code which is transmitted to the codeset ' Flight End Command Generation Program ' by FTSU in communicating with the ' Ground Control Agency '.​
Equipment component